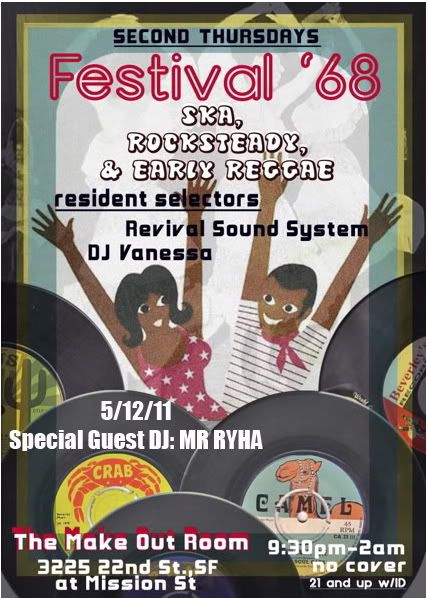 TONIGHT!!! Thursday 5/12/11 @ The Make-Out Room in SF is the return of:
"Festival '68"
Ska, Rocksteady & Early Reggae dance!
Resident selector:
Adam (Revival Sound System / Wake The Town Radio)
+
Resident selector celebrating her birthday!:
DJ Vanessa a.k.a "V. Rocket" (Foxy Girls in Oakland / Festival '68)
+
very special guest selector:
MR. RYHA (Rhythm Injection Sound)
@
Make-Out Room
3225 22nd Street
SF, CA. 94110
www.makeoutroom.com
10pm-2am
21 & up w/ID
NO COVER
"Run come celebrate, at Festival '68"